Orthodontics - How much do braces cost?
Braces cost / Invisalign cost
Orthodontic treatment is not only an investment in a great smile, it will also improve your dental health and your self confidence.
At Inline Orthodontics,  we aim to provide you with the best orthodontic treatment possible while also being affordable. We offer a variety of flexible payment options designed to meet your individual needs.  The best way to know your total treatment fee will be to book a free initial consultation with us so that we can assess your individual circumstances. At this initial appointment we can provide a printed quote, discuss different treatment options and overall treatment time estimate.
Standard braces cost
This is the fee for a standard upper and lower metal braces treatment, taking approximately 18 to 24 months.
Although many of our patients will fall into this category, it may not apply to everyone. Your individual fee may vary depending on the complexity of the case, the equipment used, and the estimated treatment time. If your treatment predicted to take less than 12 months, your treatment fee will be less.
It does not refer to Invisalign, ceramic/clear braces, lingual braces, or patients requiring jaw surgery.
If additional orthodontic auxiliaries are needed(e.g. miniscrews/TADS), an additional cost will be required.
Treatment with a twin block or expansion plate  will incur an additional fee.
Payment options
We have a three different payment options available to suit your individual needs.
Full payment at the commencement of treatment (5% discount)
Paying an initial deposit and then installments over an 18-24 month period (Initial deposit payment plan)
A zero deposit finance option with monthly installments  (A one off set up fee is needed)
Before you begin treatment with us, all the payment options will be discussed so we can personalise a payment plan to meet your needs. Orthodontic treatment doesn't always mean just braces, treatment can sometimes include plates, expanders, space maintainers or Invisalign.
Express treatment (e.g. 6 months) fees are less than our standard braces fee and is dependent on if either the upper or lower teeth need braces or both.  If you have any questions please call us on 07 34880002 and our friendly staff can provide more information.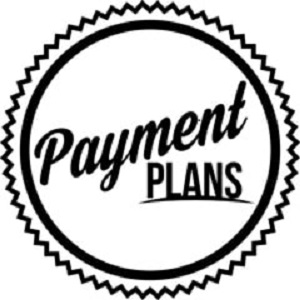 Insurance / Health Funds
At the beginning of treatment we will provide you with the appropriate item numbers and where possible we will process health fund rebates. However, some health funds will require you to lodge the claim directly with them.
Please direct any queries regarding claiming and rebates directly to your fund, as there are different levels of cover and each fund will pay different amounts. 
Important questions to ask your health fund are;
Total lifetime rebate
Rebate per year
Does your fund operate over the calendar or financial year 
Waiting period before you can claim