Orthodontics is the specialist area of dentistry that corrects misaligned teeth and jaws. Technology has come a long way since the chunky braces of old with modern treatment options available to give you the best result possible. Inline Orthodontics offers you the very best in teen and adult orthodontics. We offer quality care, flexible appointment times, easy parking and comfortable environment are all part of the Inline experience.
The benefits of Orthodontic treatment include:
Reduce tooth wear or damage
Less stress on your jaw joint
Improved ability to chew
Improved Speech
Easier brushing means less gingivitis and gum disease
Improved self confidence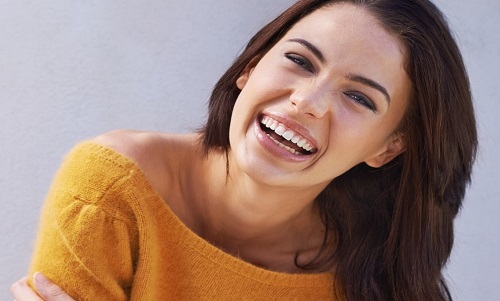 At Inline Orthodontics we offer a number of treatment options available to suit your age and lifestyle. We offer everything from standard metal braces all the way to Invisalign and lingual braces. Our Capalaba and Cleveland practice are both easily accessible to the Redlands and surrounding Bayside suburbs such as Alexandra Hills, Birkdale, Wellington Point, Ormiston, Thornlands, Redland Bay and Victoria Point area making Inline Orthodontics a convenient choice for your Orthodontic treatment.
To find out more about Orthodontic treatment, click on the links below.
Metal braces and wires are what most people think of when they hear the word braces. They have been around for more than 100 years and are efficient and reliable. In the past they were large and bulky. Over time braces have become smaller and smaller which also increases patient comfort.   The modern metal brackets are smaller, stronger and less noticeable than the notorious "metal-mouth" braces than many adults remember. New nickel-titanium technology means that the wires used with braces move your teeth quicker and less painfully than in the past.
Pros: Generally the most cost effective option; great range of colours available
Cons: Not very aesthetic, Adults may not like metal braces
Ceramic braces or white braces are just like traditional metal braces except they are clear. Normally they are made of a ceramic material and are slightly larger to add extra strength.  We use the Radiance bracket which is the clearest orthodontic bracket available today. We can even use tooth-colored wires with your braces so they are even less noticeable.
Pros: Less noticeable than metal braces; Normally they move teeth faster than clear plastic aligners (Invisalign)
Cons: Are slightly more expensive than metal braces; Brackets and clear o-rings can stain with the wrong diet or poor oral hygiene
Lingual braces are where the braces and wires are placed on the inside of teeth. They are made from medical grade stainless steel or a gold alloy. 
Pros: As no attachments are on the outside of your teeth, they are the best aesthetic option. 
Cons: Cleaning can be difficult; more expensive than regular braces or Invisalign; not appropriate for severe cases; can be more uncomfortable at first; adjustment appointments take longer and are more difficult than with traditional braces
Invisalign consists of a series of clear mouth guard-like plastic aligners that are worn 22hr each day and gradually move your teeth to the desired position. The aligners are removable and are normally changed every 2 weeks. The duration of treatment depends on the complexity of each individual case.
Pros: Almost invisible; Patients can eat and drink whatever they want; can be removed for that special occasion
Cons: Not effective for everyone; only available for adults and teens, not children; more expensive than clear and metal braces; treatment may potentially take longer for difficult treatments
Invisalign Teen is just like regular Invisalign but with a few differences. The main difference  is that Invisalign Teen aligners have a blue wear indicator which helps to ensure that aligners are worn for 20-22 hours each day. This ensures that the teeth move as expected.  Invisalign Teen also includes 3 spare sets of aligners so if any are lost they can be replaced for free.
Pros: Good for oral health; can be removed for eating and tooth brushing; doesn't interfere with your lifestyle
Cons: Not effective for everyone; compliance could be a concern; more expensive than braces
Invisalign i7 is just like regular Invisalign but is limited to just 7 aligners. It's ideal for patients that only have a very minor problem or may have had braces before and the teeth have 'moved' or a small amount of relapse has occurred. The aligners are worn for 22 hours each day and changed every 2 weeks. Tooth movement is limited to the front 8 top and botton teeth.
Pros: Good for oral health; can be removed for cleaning or that special occasion; treatment only takes 3 months
Cons: Only for minor tooth movement; More complex treatment will require Invisalign i7 or Invisalign full
Expanders
An expander is an appliance that is used to assist in widening a narrow upper jaw or to assist in relieving crowded teeth. Normally expanders are used during childhood or the early teenage years for maximum results. During the late teenage years, facial growth slows and the jaw bones begin to fuse, making expansion less predictable and less stable.
There a few different types of expanders with the most common being the removable 'plate'  type and the fixed expander which is 'glued or bonded' onto the teeth for a period of time. A key is used to turn a screw  in the centre of each expansion appliance and this provides the force needed to expand the jaw.
Many patients don't want to undergo two years of orthodontic treatment or may only have mild crowding or a minor bite problem. Many of our Adult patients are after a fast treatment in the shortest time possible. With Express orthodontic treatment there is no compromise in care as every treatment is diagnosed and carried out by a specialist orthodontist.  
In some cases, treatment time can be as little as 4-6 months at a greatly reduced cost. Express treatment is suitable for simple cases where a quick 'tidy up' is needed for an upcoming special occasion or event.
Occasionally orthodontic treatment isn't enough to correct a bite relationship and surgery is needed. Jaw surgery is a procedure where the jaws are surgically moved to their desired positions. The procedure is normally performed on adults or patients in their late teenage years. An Oral and Maxillofacial surgeon is the specialist that performs this procedure.  
The procedure itself is performed from inside the mouth and their is no external scarring. This procedure is most commonly performed on patients with either a small lower jaw or underbite. 
A space maintainer is an appliance that helps to hold the space after a baby tooth is lost early. This is often due to the early loss of the baby tooth due to extraction or from abnormal eruption of a neighbouring adult tooth. Often following the  loss of a baby tooth, the adjacent teeth will drift forward into the space that would be occupied by another tooth in the future. This can create future complications and prevent the eruption of the subsequent underlying permanent teeth.
Often, a space maintainer is needed to prevent problems from significantly worsening. Space maintainers can either be the removable plate type or a fixed space maintainer that is bonded to the teeth with a dental adhesive.
Contact us - Brisbane Orthodontics
You can arrange a free initial appointment for your Braces or Invisalign treatment at one of our two locations across Brisbane.  We are at Capalaba and Cleveland and easily accessible to the Redlands and surrounding areas. Please fill in the contact form below.